Available Homes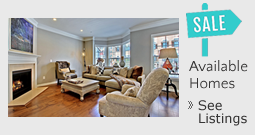 Coming Soon Listings
Latest Listings
Luxury Townhomes & Condos
New Construction Homes
Just Listed Townhomes & Condos
Condo/Townhome Buying Guide
ABCs of Condo/Townhome Living

Read Our Blog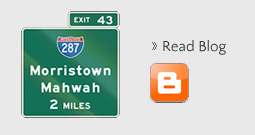 Welcome to Longview in Montville, New Jersey
The Extraordinary Townhomes at Longview in Montville Twp. offer a Classic Elegance coupled with Ultra-Sophisticated Amenities for a Lavish Lifestyle Beyond Compare. It's Comfort and Serene Location offers a Suburban Oasis for both its residents and visitors alike. The Townhomes at Longview offer Maintenance Free Living Without Sacrificing Space. Montville Twp., recently ranked No. 1 in NJ for small towns by Money Magazine, offers a Top Rated School System and a short ride to all that the Metropolitan Area has to offer and is approximately 25 miles from New York City in Morris County, NJ and is just minutes away from all the conveniences necessary for today's lifestyles. It is a great place to Live, Raise a Family, Relax and Enjoy Life!
A Distinctive Townhome Community of 2 and 4 bedroom townhomes with 2.1-4.1 Baths and 1 and 2 Car Garages in Montville, NJ.
Many Floor Plans to choose from including some that offer Master Bedroom Suites on the First Level, Walkout Basements and 2 Storey Livings Rooms.
All Units have Basements, some of them have Finished Basements and some of them are Walkout Basements
Modern Townhome Design, Truly Elegant Residences
Ultra Sophisticated Amenities include an Elegant Club House with Kitchen Facilities, Fitness Center with Sauna, Swimming Pool and Tennis Courts.
Ultimate Convenient Location! Safe, Quiet & Beautiful.
A Short Drive to the Lakeland Bus Lines bus stop in nearby Parsippany for bus to New York City.
NYC and Hoboken Trains service is available via the Towaco Station nearby.
35 +/- minute drive to Manhattan.
25 +/- minute drive to Newark International Airport.
15 +/- minutes drive to the Rockaway Townsquare Mall and Willowbrook Mall in Wayne, NJ.
Minutes to Major Routes like 46, and Interstates 287, 80, 280 provide for the Ultimate Location and Home Values.
Montville has an Excellent School System and an award winning modern Public Library.
Morris County, New Jersey was recently rated as the 6th Best Place to Raise a Family by Forbes Magazine ranking U.S. counties with populations over 65,000
Longview, Montville, NJ: Bringing a New Level of Opulence to Townhome Living
The Longview Townhomes were built from 1989-1999 and there are approximately 500 homes featuring 2-4 Bedrooms and 2.1-4.1 Baths and an 1 or 2 Attached Garages. Some homes offer the convenience of Master Suites on the First Level. Open and Airy Design with Spacious interiors, some with 2 Storey Living Rooms and Vaulted Ceilings, Lofts, Fireplaces and a Modern Floor Plan bring a new level of Opulence to Townhome Living. There are many Floor Plans to choose from. Many units have basements, some of which are finished and others which are not.  They are designed to fit every homeowner's lifestyles.
The Community Landscape is Beautiful and gives each home lots of privacy. You can enjoy Peaceful Walks, Jogs or Bike Rides. The ultra-sophisticated amenities are perfectly maintained and offer a Club House, Tennis Courts, Swimming Pool and a Fitness Center. Parks and Shopping are nearby.

PLEASE NOTE: This is not an official website of the Longview Community is not affiliated with the Longview Homeowners Condo/Community Association. Please contact Taylor Management at 973-267-9000 to speak to the the Management Company. This website was designed to promote the Longview Townhome Community, it's Homes and Lifestyle to Home Buyers looking in the area.
Longview Listings / Homes for Sale
Community Details, Information
Community Type: Luxury Townhomes/Townhouses
Price Range: $432,000 - $825,000
Beds/Baths: 2-4 / 2.1-4.1
Parking: 1-2 Car Garages
Number of Units: 576
Year Built: 1989-1999
Amenities: Pool, Clubhouse, Excercise Room, Sauna, Hot Tub, Tennis Courts, Kitchen Facilities
Common Features: Beautiful Landscaping, Walking Paths. Open and Airy Design with Spacious interiors some with 2 Storey Living Rooms and Vaulted Ceilings, Lofts, Fireplaces and a Modern Floor Plan. Spacious Living Rooms with Fireplaces, Formal Dining Area. Custom Eat-in-Kitchens and Baths, Separate Laundry areas with washer and dryer hookup. 1 or 2 Zone Natural Gas, Forced Air Heat, Central Air Conditioning. Large Decks or Patio. Attached 1 or 2 Car Garages with Direct Access to Units. Ample parking for additional cars and guests. Some units have Basements some of which are finished and some are Walkout Basements.
Schools: Excellent Montville Public Schools. Cedar Hill Elementary, Hilldale Elementary, Valleyview Elementary, William Mason Elementary, Woodmont Elementary, Robert R. Lazar Middle School, Montville High School. Many exclusive, private elementary and Prep/Boarding/Catholic high schools are also available within a few miles.
Public Transportation: Short Drive to a Park-and-Ride Lot with New York City Bus Service, and easy access to major highways like Routes, 46, 80, 280 and 287. Commuter Train Service via the NJ Transit (Towaco) train station is a short drive away. The Montclair-Boonton Line offers service to Hoboken Terminal where passengers can transfer to another train or bus to NYC. Or at Hoboken Terminal, passengers can switch to the PATH to reach New York City. About 10 +/- minutes to the NJ Transit car park bus centers in Wayne with frequent bus service to NYC.
Fun & Recreation: The Longview community offers a Clubhouse with Fitness Center and Sauna, Swimming Pool and Tennis Courts. Also dozens of town, county, state parks with biking/hiking trails, water activities, etc. are just a few minutes away. About 25 miles to New York City.
Special Features: One of the successful townhome communities built in New Jersey. With over 500 Luxurious Townhomes, the community continues to enjoy excellent demand for re-sales.
Pets Allowed: Yes. Contact Management Company for any restrictions.

Longview, Montville, NJ: A Life Style We All Deserve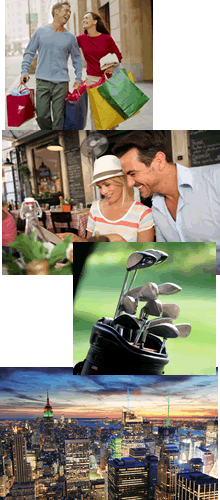 When you own a home in Longview at Montville you spend your free time doing what you want to. Outside, extensive landscaping adds a full richness to the charm of this most desirable community. Additionally your tranquil and active moods can both be satisfied here. Enjoy the shimmering Swimming Pool with its broad sundecks, play Tennis at the Community Tennis Courts or enjoy the Clubhouse with Exercise Room and Sauna or if even more active life beckons, visit the township parks where you can try your hand at everything from bocce to baseball. The Morris County Park Commission operates 24 sites, including three golf courses, two aboreta and the Mennen Sports Arena and offers a year-round program of activities throughout the county like adult education courses, programs for school children, planned trail walks, golf tournaments and outdoor concerts.
The Choice is Yours.

What's nice to know is that at the Townhomes in Longview at Montville, you will have the leisure and freedom to do everything. Or nothing at all.
 
If you would like more information about this lovely, vibrant community and its homes, please Contact Us. We are the Longview Experts!


Local Community Map of Longview in Montville, NJ